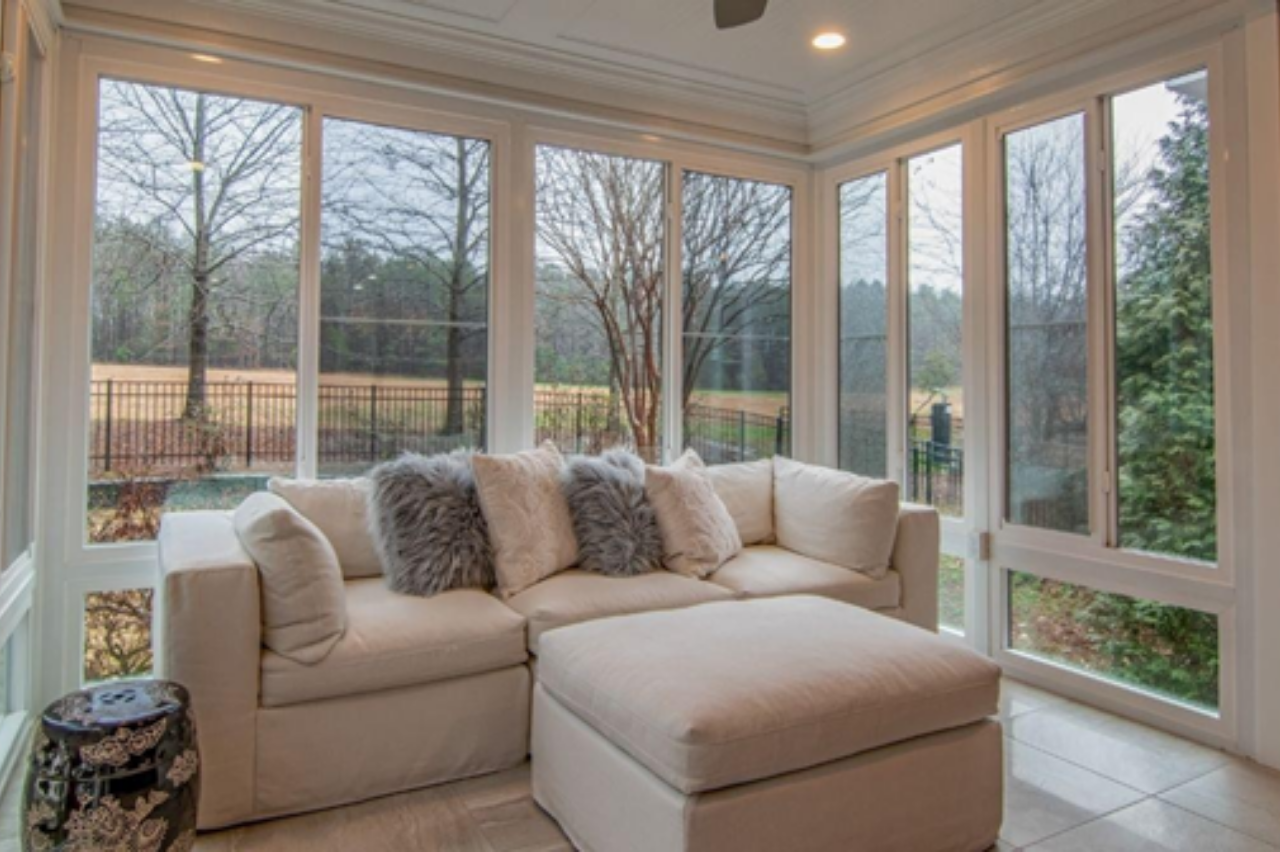 The feeling of sitting inside your home, enjoying scenic views, with warm sunlight pouring in is indeed the most comforting. Think about it, your windows multi-task. They help bring the outdoors in, visually connect you with nature, guard you and your home against harsh outdoor influences, provide insulation, temperature control, and add to the architectural aesthetics of your home.
However, with so many options available in the market choosing the right window design for home can be overwhelming.
We hear you! To ease your dilemma, we have put together a few tips which can help you make the right choice. Let's dive in!
Be mindful of your home's architectural style
Every house has a unique architecture. Choosing a window design for a home that complements the architecture of your house is extremely important. Installing industrial-style windows in a period house will totally spoil its aesthetic value.
Identify the purpose of installing windows
There is more to windows than just enjoying the view. Is the view or light or functionality a priority in the room where the window is being installed? Windows let in light, provide ventilation, some windows serve a utility, and some are purely for ornamentation and aesthetics. An example of a functional sliding window could be the one opening into the backyard/porch. Some ornamental windows like the ones made of stained glass are purely for aesthetic reasons.
Orientation of sun with respect to your home
Discuss with your architect the direction of the rising and setting sun with respect to the position of your plot. When planning window design for home for areas like your bedroom, the kitchen, living and dining, you will need to consider the direction of the sun. You do not want dark, dingy, depressing rooms. Proper planning will ensure light pours in and your spaces are happy and bright.
Climate and location
Do you live in an area with extreme temperatures during winters and summers? Or do you live in a tropical climate with heavy rainfall most parts of the year? Are you building a house in the middle of the city with a lot of traffic and other noise or is your house located in a quiet oasis, away from the city, amidst lush greenery or by the river stream?
Answering these questions is important to determine whether you need to install noise cancelling glass windows, or louvred wooden windows for privacy and better temperature control and so on. If you are surrounded by scenic views then you want to leverage them when building your home. Installing huge floor to ceiling picture windows is something that you may consider to give your room a natural backdrop and enjoy those mesmerizing views.
A few other factors to consider when choosing window design for home should be budget, availability of local materials, the colour of exterior window trims, and the type of window treatments you want to use when doing up the interiors. Remember, windows are not just a design element, they serve a few very important functions too. We hope we have simplified the task of choosing the right windows for your new home or that renovation project.
If you need help in choosing the right window design for home, we are just a call away, check us out on Innovative Windows.