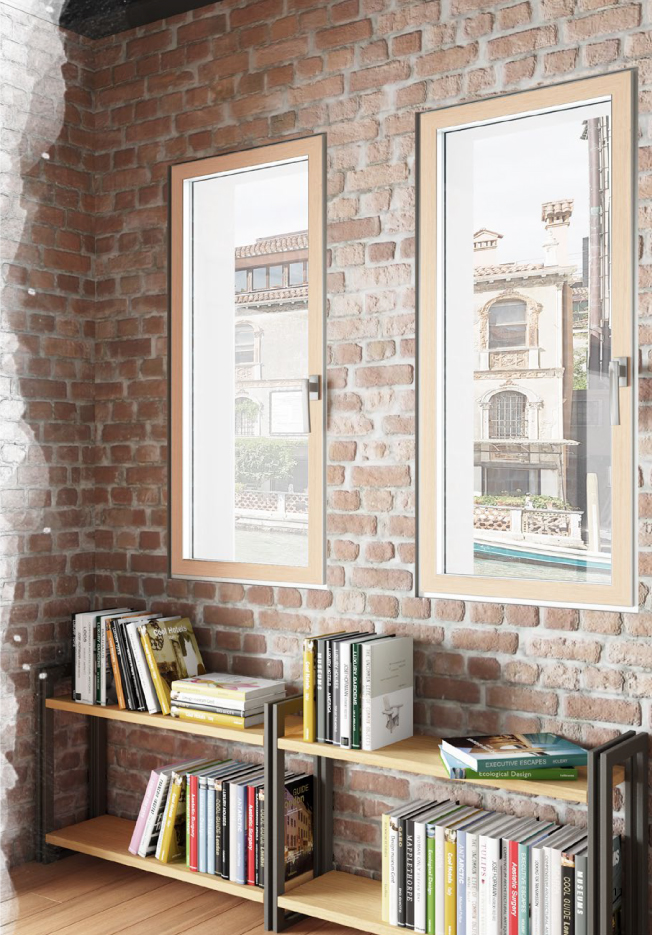 INNOVATIVE WINDOWS CARVING WOOD DESIGN
With these windows, Innovative Windows lightens its look and elegantly interprets contemporary furnishing trends in terms of design.
The aluminium window-leaf shell in these models is combined with five different types of wood. Another combination available is aluminium inserts on an aluminium body shell, providing a whole range of colour combination options.